AusFarm Nutrition Products was established in 2006 in recognition that supply of feed supplements and nutritional services to farmers was limited. During one of the longest droughts experienced in our lifetime, Dr. Paul Meggison, founder and director of AusFarm Nutrition Products, identified a specific need in the market for mineral and protein supplementation to assist producers with maintaining their breeding stock on poor quality dry feed. This is when StockGro-HiPro was created and manufactured in a tiny production facility in Bomen. 
For the next three years of drought, StockGro-HiPro accounted for around 99% of ANP sales. Jump forward to today, now ANP manufacture and market over 30 different brands of granular and liquid feed supplements designed to correct a large range of nutritional deficiencies in livestock.
The MISSION of the company is to supply high quality feed supplements and up to date technical advice to the livestock industry to help livestock farmers produce their best animals every year.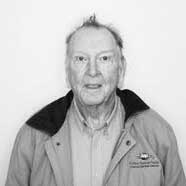 Managing Director and Chief Nutritionist
Paul Meggison has a PhD in Ruminant Nutrition from the University of Newcastle-upon-Tyne, UK. Since graduating in 1979 he has worked with BP Nutrition (Trouw), Roche (DSM) Vitamins and Fine Chemicals (Australia, Thailand, Hong Kong and China) and Provimi (Lienert) in Australia. He is also a Qualified Nutritionist, a member of AARN (Australian Association of Ruminant Nutrition) and a member of the Stock Feed Association of NSW.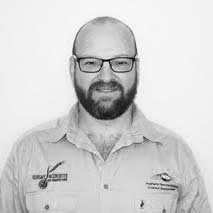 Sales and Operations Manager
A keen interest in Agriculture brought Rob, back from Sydney, to the family business in November 2012. Building on experience absorbed during and post University, in sales and management, he has helped build AusFarm Nutrition Products into the business it is today. A strong emphasis on relationship development, customer service and people management has helped Rob to oversee ANP's core value of supplying quality nutritional solutions to an ever growing customer base.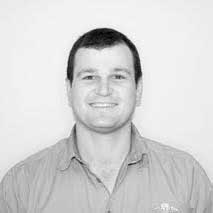 Technical Sales
Support Manager
Micheal joined AusFarm Nutriton Products at the beginning of 2020 in the role of Sales Support Officer designed to help producers and retail partners with product knowledge and recommendations. A strong work ethic and passion for technical ruminant nutrition and animal production has saw Micheal take on the Technical Sales Support Manager role in 2021 as the technical lead for ANP. Micheal works closely with Dr Paul Meggison to provide technical services such as diet formulation and on-farm trouble shooting to our clients, as well as assisting the Sales & Marketing team and distribution partners with technical enquiries. Micheal graduated with a Bachelor of Rural Science from the University of New England.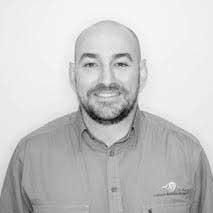 Sales andMarketing Manager
Jon is a strategic marketing enthusiast with over 13 years of professional experience in the agricultural industry. Jon started his career at AusFarm Nutrition Products alongside Paul in 2009 in roles including production, sales and marketing. Combining interests in animal health and marketing lead Jon to work in various marketing teams, including Meat & Livestock Australia, Jurox and Boehringer Ingelheim, growing popular brands like Triguard®, Dynamax® and Ivomec®. In 2022, Jon returned to ANP as our marketing lead, and hopes to put his skills and experience to good use servicing our customers and growing our business.
Jon graduated with a BSc.Agr from Sydney University and holds an MBA from the University of New England.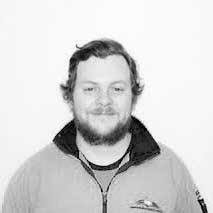 Euan is a keen manager and leader of people with over 10 years' experience working as part of and managing highly productive teams in the warehousing and manufacturing sector. Beginning with AusFarm Nutrition Products in 2013, Euan's leadership skills and initiative saw him advance to the role Production Manager in 2020. Recently, Euan has been successful in growing and developing the production team, boosting manufacturing efficiency and ensuring that all manufacturing processes are performed in line with WHS and FeedSafe® standards. In his own time Euan can be seen playing rugby or down at the park with his young family.
Experience in the stock feed industry tells us that successful companies focus on quality control and assurance (QC & A). This quality also manifests itself in the quality of livestock and the image of our farmer customers. ANP's QC & A spans well beyond our comprehensive manufacturing procedures to selective raw material sourcing, using the right equipment, preventative maintenance, packaging, labelling and delivery.
ANP has worked tirelessly to formalise these efforts by attaining (2016) and maintaining the standards demanded by the Feedsafe® accreditation. FeedSafe® is a state and federal government endorsed code of practice that defines the minimum standards for the manufacture and sale of feeds and supplementary products in the livestock industry. Simply put; the FeedSafe® accreditation helps us ensure that the feed supplements that you feed are safe, reliable and of good quality.
FeedSafe® is a program aimed at increasing the commitment of the Australian stock feed industry to quality assurance and risk mitigation in the manufacture and use of animal feeds.